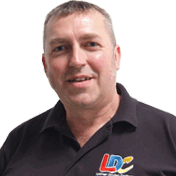 About me
Hi I'm Richard, I am a fully qualified Government Approved Driving Instructor (ADI) and I am passionate about road safety.
I have completed my Advanced Driving Training with the Institute of Advanced Motorists (IAM). I attained a great score on completing the test and such was invited to join their coveted 'F1rst' club. I am now looking to become an 'observer' so I can train others to the art of Advanced Driving techniques.
To keep up with developments within the industry I attend CPD training days, and on a recently day there was a presentation by the the Devon and Cornwall Emergency Services. The presentation was called 'The Honest Truth'. The emergency services wanted to reduce the number of accidents that involved young people and to do that they decided to work with 25 local Approved Driving Instructors (ADI's). This number has now increased and are now invoking as many ADI's as possible as it was such a success. I have joined the group of ADI's that promote this while teaching by explaining the dangers of being a young driver. I would suggest all drivers and parents search for www.thehonesttruth.co.uk and see what they are promoting.
I became a driving instructor because I wanted a job with real satisfaction and there is nothing better than seeing someone pass their test first time. I was also always being told by friends and work colleagues that I was a calm and relaxed type of person and that I would make a great Driving Instructor.
I was fortunate to be trained by LDC in the latest adult coaching and training techniques so you can be assured the training I give will be of the highest standard.
I chose to work with LDC because everybody is different and the LD System allows for flexibility in lessons so that you learn to drive safely at a rate that suits you. I aim to make every lesson enjoyable and as productive as possible. The LD System just helps me to do this more effectively.
Lessons are always conducted in a calm, friendly and relaxed manner as I firmly believe in making pupils feel at ease during lessons.
Well I hope this gives you a brief idea about me so please feel free to click here to "Contact me"
Call today on 07766 424055 or Email me to find out more
If you have any questions or to book lessons today, feel free to contact me