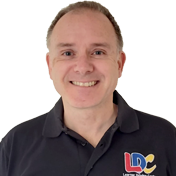 About me
Hi, I'm Richard and welcome to my website. I am a fully qualified Government Approved Driving Instructor (ADI) and I moved to Basingstoke in 2000.
I live in Chineham with my wife and our two children, who are at local schools and colleges and are really involved in local sports teams, dance clubs and music societies. I now have the pleasure and fun of teaching them to drive. For the majority of my working life I've been a project manager in companies along the M4 corridor, and I'm now really enjoying working locally and teaching people in my community the life-long skill of safe driving.
I decided to train to become a driving instructor because I wanted a job that allowed me to give all my attention to developing individuals. As a mini's rugby coach, I really enjoyed the challenge of building confidence in all the players, and I wanted to use those motivational skills to create a positive and fun learning environment. I think it is a privilege to help people develop an important life skill on a one-to-one basis, and to share in their success.
I was fortunate to be trained by LDC in the latest adult coaching and training techniques so you can be assured the training I give will be of the highest standard. The LD System allows for flexibility in lessons so that you learn to drive safely at a rate that suits you. I aim to make every lesson enjoyable and as productive as possible. The LD System just helps me to do this more effectively. Lessons are conducted in a calm, friendly and relaxed manner as I believe this will create the best learning environment. Well, I hope this gives you a brief idea about me so please feel free to click here to "Contact me" and we can discuss your driving goals.